Banwo & Ighodalo Wins Nigeria Law Firm of the Year Award at the Chambers Africa Awards 2022
Posted on Mon 17 Jan 2022
We are delighted and proud to announce the emergence of our firm, Banwo & Ighodalo, as the Nigerian Law Firm of the Year, at the Chambers Africa Awards 2022, held on Thursday, January 13, 2022.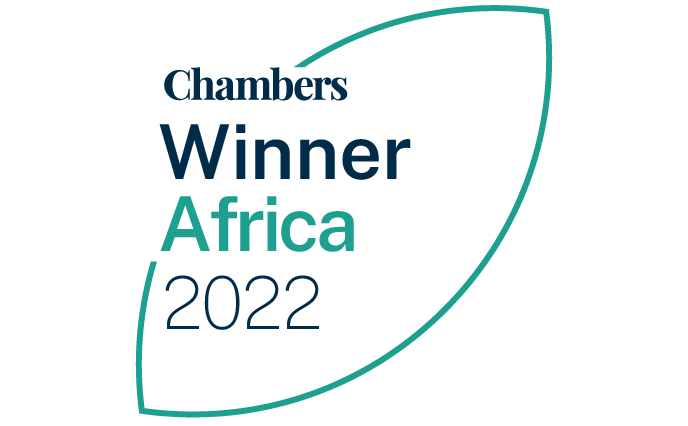 The prestigious Chambers awards recognise Africa's best law firms and lawyers and their pre-eminence in key jurisdictions, and reflect their achievements over the past 12 months including outstanding work, impressive strategic growth and excellence in client service.
Each year, Chambers & Partners selects the cream of the crop from among the top law firms in each jurisdiction to compete in the Law Firm of the Year Category; based on a transparent appraisal and assessment of the innovative, outstanding, and complex transactions worked on in the year by each of the shortlisted firms. Banwo & Ighodalo was declared winner in the category based on some of our key achievements in 2021, in addition to our institutional reputation for providing client-focused business and legal solutions.
In announcing the Award winner, Chambers and Partners said of Banwo & Ighodalo:
"One of Nigeria's most established law firms, Banwo & Ighodalo is recognised in this year's awards after another impressive showing across multiple practice areas. Celebrating its 30th anniversary this year, the firm is acknowledged as an institutional heavy weight in areas ranging from project and development finance to M&A and intellectual property. At Banwo & Ighodalo, clients can rely on an extremely well-respected bench of lawyers, featuring a combination of experienced senior leaders and exciting up-and-comers."
Commenting on the award, a Partner in our firm, Mrs. Ayotunde Owoigbe said:
"We are extremely delighted at this recognition of our Law Firm by Chambers as we are mindful of the levels of painstaking research and integrity which underline the work that Chambers does across the world ... We thank our clients whose business, repeated and new, validate who we are... We thank our team members as we know that our people will always be the bedrock of our successes, and we thank all our stakeholders and friends."