National Identity Management in Nigeria: Matters Arising
Posted on Sun 28 Jul 2019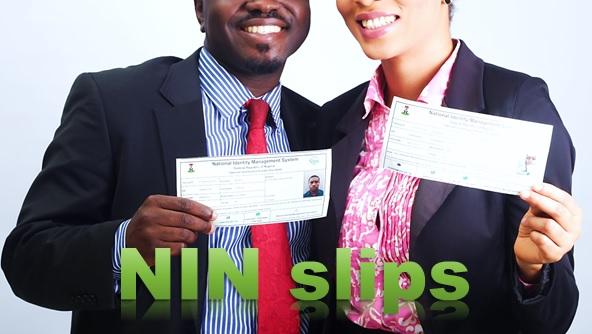 In a suit instituted in 2018 at the High Court of Anambra State of Nigeria (SUIT NO: 0/103/2018), the validity of the NIN Slip as a means of identification was tested. The plaintiff in the suit, a mobile telephone subscriber, had tendered her NIN Slip as a means of identification to the defendant, a mobile telecom operator in Nigeria, for the purposes of SIM-Swap/SIM replacement. The NIN Slip was rejected by the defendant on the ground that it is not a valid means of identification. Aggrieved by this decision, the plaintiff filed the suit and prayed the court to determine the issue of "whether in view of the extant laws/regulations the NIN Slip is a valid and sufficient means of identification in Nigeria for the purposes of transactions including SIM-Swap or replacement?"
In its response, the defendant contended that the NIN Slip is not a valid means of identification in Nigeria, having regards to relevant laws and regulations. In particular, it was argued that a subscriber is required to submit a "valid photo identification" for SIM replacement, as provided under the Nigerian Communications Commission's Guidelines on SIM Replacement ("NCC Guidelines") and that the NIN Slip is not included in the interpretation of "photo identification" in the NCC Guidelines.
In resolving the issue in favour of the plaintiff, the court on December 4, 2018, held that the NCC Guidelines do not contain an exhaustive list of items qualified as photo identification and is also inferior to the NIMC Act being a subsidiary legislation. Further, it was held that by the provisions of Section 27 and other relevant sections of the NIMC Act, what is required to be provided by a person to any authority or organization for the purposes of carrying out any transaction is the National Identity Card or the NIN. Thus, the production of the unique NIN is sufficient identification of an individual for the purposes of any transaction in Nigeria and consequently, the NIN Slip issued temporarily in lieu of the National Identity Card is a valid photo identification.
Meanwhile, in an appeal recently filed before the Supreme Court in the case of APC & Anor. v Marafa & 17 Ors. (SC. 377/2019), a preliminary objection was raised on the ground that, by the provisions of Section 1(1)(u) of the NIN Mandatory Use Regulations and the NIMC Act; the use of the NIN is a precondition for filing and registering criminal and civil actions in courts or other arbitration processes in Nigeria. In overruling the preliminary objection, the Supreme Court on May 24, 2019, held that Section 27 of the NIMC Act and its regulations are not part of the rules of the court and can therefore not apply to the processes filed there-in.