Importation Of NAFDAC-Regulated Products Into Nigeria Now To Be Processed On The Nigerian Trade Portal With E-Permits & Licenses
In what appears to be a coordinated regulatory action, the National Agency for Food and Drug Administration and Control ("NAFDAC") and the Central Bank of Nigeria ("CBN") both issued separate notifications last weekend, stating that with effect from Monday, September 9, 2019, non-digital licenses, certificates or permits issued by NAFDAC will no longer be acceptable for the processing on the Nigeria Single Window Trade Portal of the importation of products regulated by NAFDAC. NAFDAC regulated products include foods, drugs, cosmetics, medical devices, packaged water, chemicals and detergents.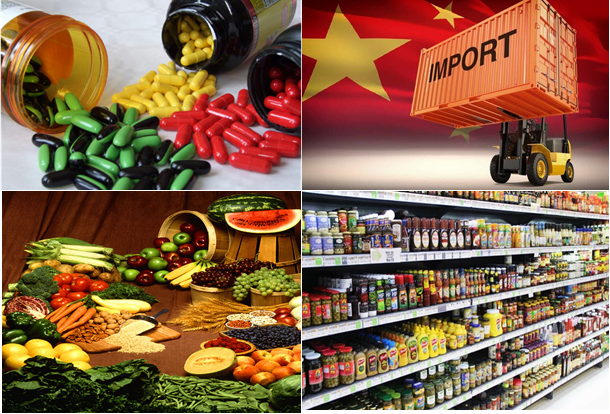 The notification by the CBN, a circular[1] titled "Integration of NAFDAC e-Permit with e-Form 'M' on the Nigerian Trade Portal", was issued on Friday, August 30, 2019, through its Trade and Exchange Department. It notified all Authorized Dealers, Nigeria Customs Service ("NCS") and the general public that e-Permit issued by NAFDAC, in respect of regulated products intended for importation into the country, has been integrated with the e-Form 'M' used for processing imports on the Nigeria Single Window Trade Portal. Further to this development, only digital forms of Import Permits issued by NAFDAC shall be used for the processing of import transactions in respect of regulated products. Accordingly, the integrated e-Permits and e-Form 'M' shall thenceforth be required for import processing on the Nigeria Trade Portal. Please note that the relevant NAFDAC regulated products are those with non-overlapping Harmonized System (HS) codes with the Standards Organization of Nigeria (SON).
Similarly, in a Public Announcement[2] titled "NAFDAC eLicense Go-Live on National Single Window for Trade" and published on NAFDAC's website on Sunday, September 1, 2019, NAFDAC notified importers, freight forwarders, customs licensed agents, port stakeholders, banks and the general public of the pending commencement of the integrated NAFDAC e-Permits and e-Form "M' on the Nigeria Single Window Trade Portal.
The Public Announcement corroborates the CBN circular, that with effect from September 9, 2019, scanned copies of NAFDAC licenses will no longer be accepted for the processing of Form M on the Nigeria Single Window for Trade Portal. In order to utilize the electronic licenses for the processing of Form 'M' for NAFDAC regulated products, applicants would be required to input the Approval Reference Code stated on their NAFDAC e-licenses. This would then be auto-verified and accepted by the e-Form 'M' platform. NAFDAC, in the Public Announcement, also advised holders of valid NAFDAC Registration Certificates and other import documents that are not in electronic formats, to visit its website and follow a designated procedure for the digitization of such documents.
It would be recalled that earlier on November 16, 2018, NAFDAC had issued a Public Notice[3] on digitization of documents through which it directed all marketing authorization holders and applicants to enroll and digitize all registration and listing certificates and notifications on the National Single Window for Trade, before such are presented in trade for Pre-Arrival Assessment Report (PAAR), Form 'M', Customs Clearance and other trade-related transactions.
Comments
Integration of the systems and processes of critical government agencies was one of the reform initiatives driven by the PEBEC/EBES, over the last two to three years, under the variously implemented National Action Plans on the Ease of Doing Business in Nigeria. One main purpose of the integration is the emplacement of a seamless framework for business, devoid of multiple and overlapping regulations.
Accordingly, the Federal Government of Nigeria ("FGN") established the Nigeria Single Window Trade Portal ("Nigeria Trade Portal"), a cross-government website that opens a new era for trade facilitation by offering a single portal for trade actors (both Nigerian and international) to access a full range of resources and standardized services from different Nigerian government agencies. The Nigeria Trade Portal provides a single digital platform where electronic formats of the documents required by the various participating government agencies or regulators, in a business transaction, can be uploaded seamlessly and at once.
In furtherance of the integration/collaboration goal of the FGN, major Ministries, Departments and Agencies of Government ("MDAs") have digitalized, or are digitizing, their processes. For instance, the Corporate Affairs Commission (CAC) has digitalized the processes and documents required for filing by customers and licensed professionals. Similarly, the Federal Inland Revenue Service (FIRS) and other tax authorities have digitalized their processes for the payment of taxes by taxpayers and tax consultants. Same holds for other MDAs, including the Nigeria Immigration Service (NIS), Nigerian Ports Authority (NPA), and the NCS.
In support of this reform, the CBN, in Memorandum 9 of its Revised Foreign Exchange Manual, effective August 1, 2018, finally replaced the Form "M" (Application to import physical goods/capital goods, otherwise known as visible trade transactions) with the digitized e-Form 'M'.
With the integration on the Nigeria Trade Portal, of NAFDAC e-Permits/Licenses and the e-Form 'M', Trading Across Borders; an important reform agenda in the drive to make Nigeria a progressively easier place to do business, is expected to improve, particularly for NAFDAC regulated products.
1 The CBN Circular can be downloaded at https://www.cbn.gov.ng/Out/2019/CCD/Integration%20of%20NAFDAC%20e-Permit.pdf
2 The NAFDAC Public Announcement can be assessed at https://www.nafdac.gov.ng/public-announcement-nafdac-elicense-go-live-on-national-single-window-for-trade/
3 NAFDAC's Public Notification of November 2018 can be assessed at https://www.nafdac.gov.ng/notification-of-digitization-of-nafdac-registration-certificates-and-notifications/
The Grey Matter Concept is an initiative of the law firm, Banwo & Ighodalo

DISCLAIMER: This article is only intended to provide general information on the subject matter and does not by itself create a client/attorney relationship between readers and our Law Firm or serve as legal advice. Specialist legal advice should be sought about the readers' specific circumstances when they arise.
More Insight